Twill
Twill has subtle texture and a soft feel. This high performance fabric is ideal for your everyday work wardrobe. A durable fabric that drapes beautifully and is easier to iron, one of our most versatile and loved garments. The Diagonal structure of this weave allows for more threads per inch creating a more durable fabric. This is achieved by passing one or more weft threads over and then under two or more warp threads, creating a little step in between each line of the cloth. Particularly for summer we create a range of Cotton Linen Blends in a twill weave to give something in between a more formal business shirts and more of a smart casual look. We also, as with many of our weaves, create a range that we add the term "Royal" to. We do this to truly emphasise the luxury of a certain weave. You can read more about each of the individual weaves here: Royal Twill, Royal Oxford, and Royal Panama.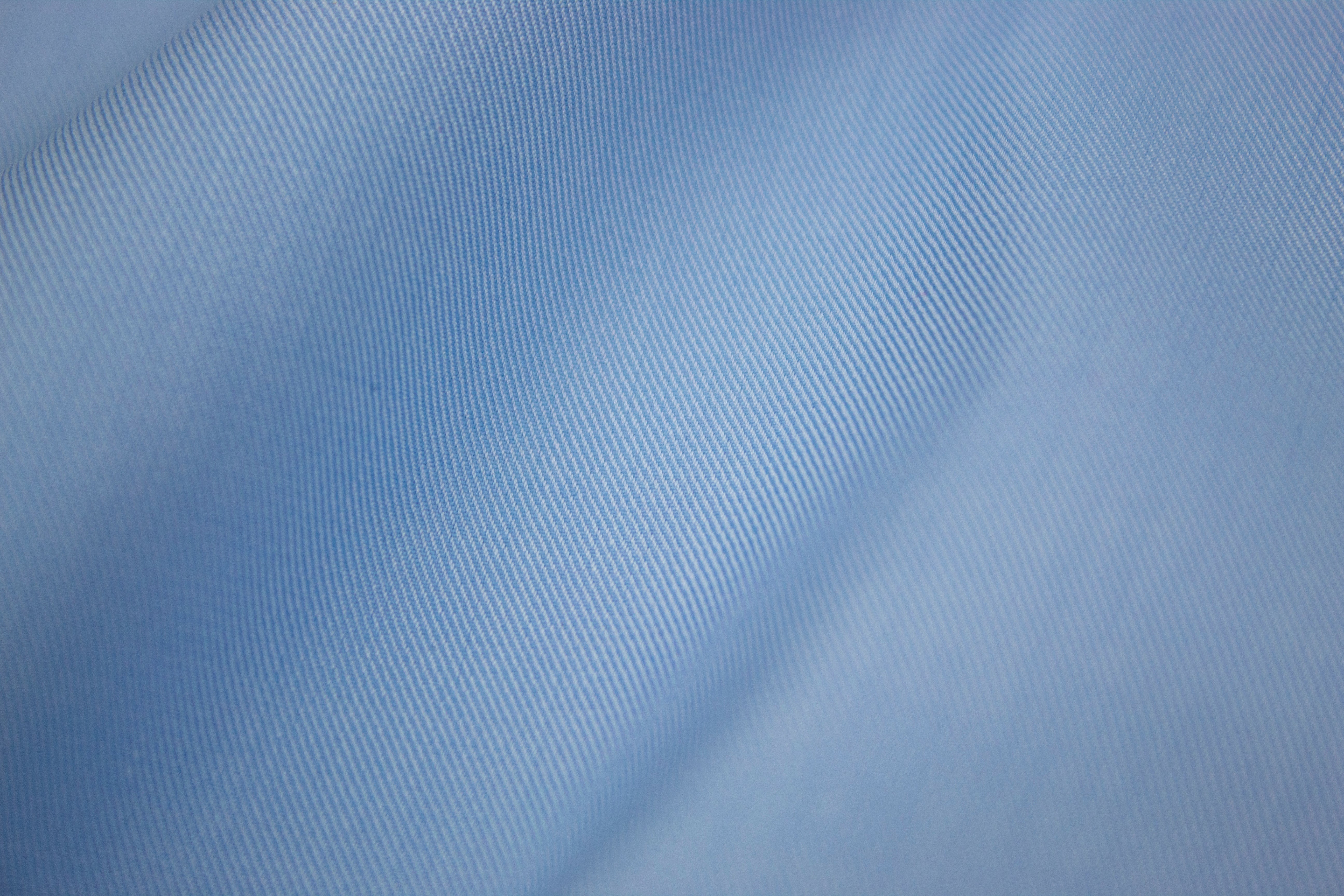 Oxford
Comfortable, hard-wearing, and incredibly versatile, oxfords are an absolute wardrobe staple. The heavier oxfords have just the right amount of heft to them that feels substantial, but not overly thick. Oxford is created by interlacing two threads in the warp and one thick weft, resulting in a textured chalky visual. They're also highly resilient, meaning they'll last for years and only get better the more they're washed and worn.  There are a large number of variations in the weights of oxfords, year round we create what is called a Pinpoint or pinpoint oxford, during autumn we create a heavier variety to stand up to the weather, and in summer we create Cotton Linen Blends. We also, as with many of our weaves, create a range that we add the term "Royal" to. We do this to truly emphasise the luxury of a certain weave. You can read more about each of the individual weaves here: Royal Twill, Royal Oxford, and Royal Panama.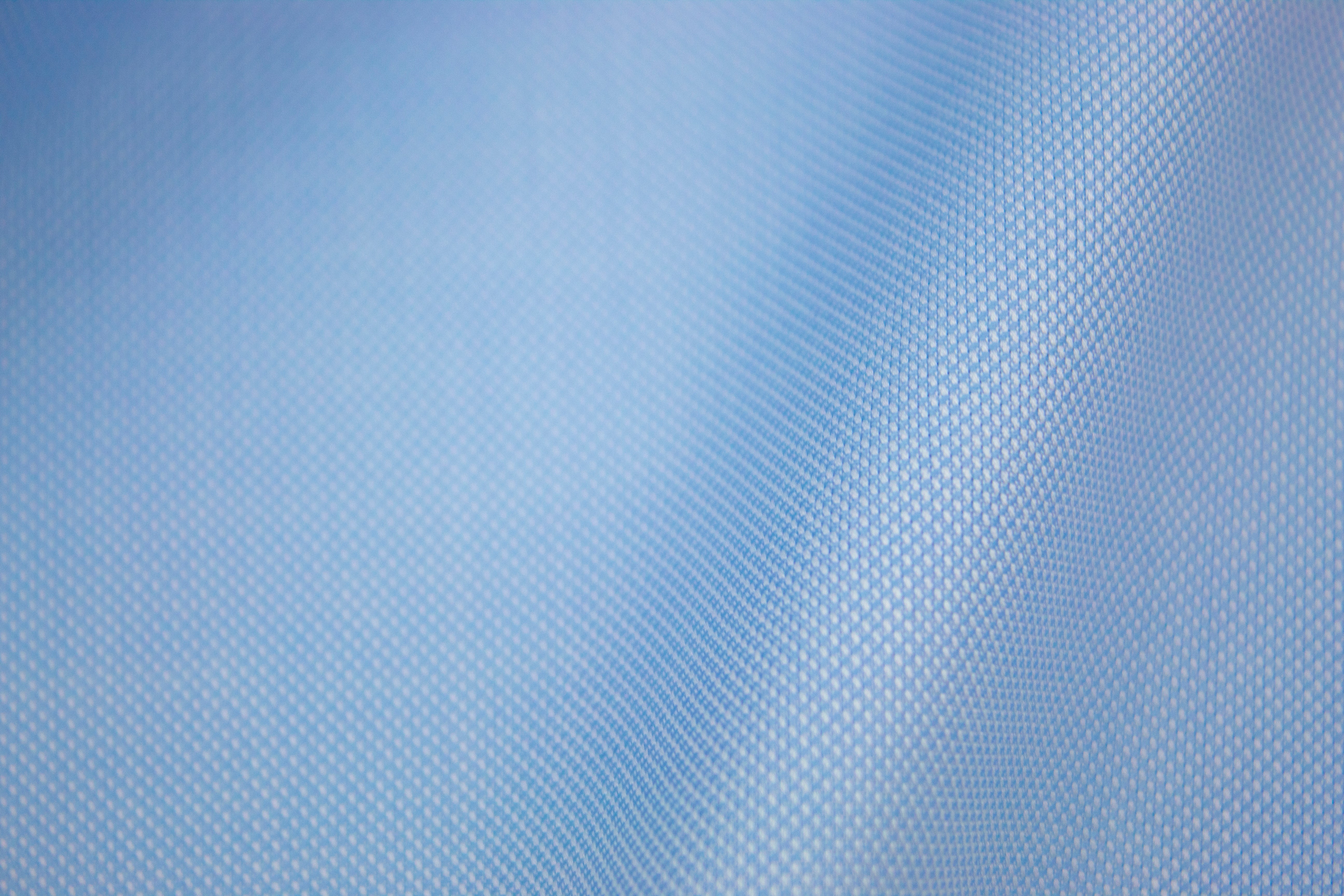 Pinpoint
Pin-Point, a member of the oxford family is an ideal day-in-day-out workhorse dress shirt that is neither too stuffy nor too casual. It's a finer weave than a traditional Oxford but less pronounced than a Royal Oxford and has less lustre than a Twill or Royal Twill. We think it is ideal for those who like a comfortable feel, but are looking for a more business ready look. With a quick iron press it'll look crisp for those who want a sharp, professional look, but it also looks great without ironing for a more easy-going vibe.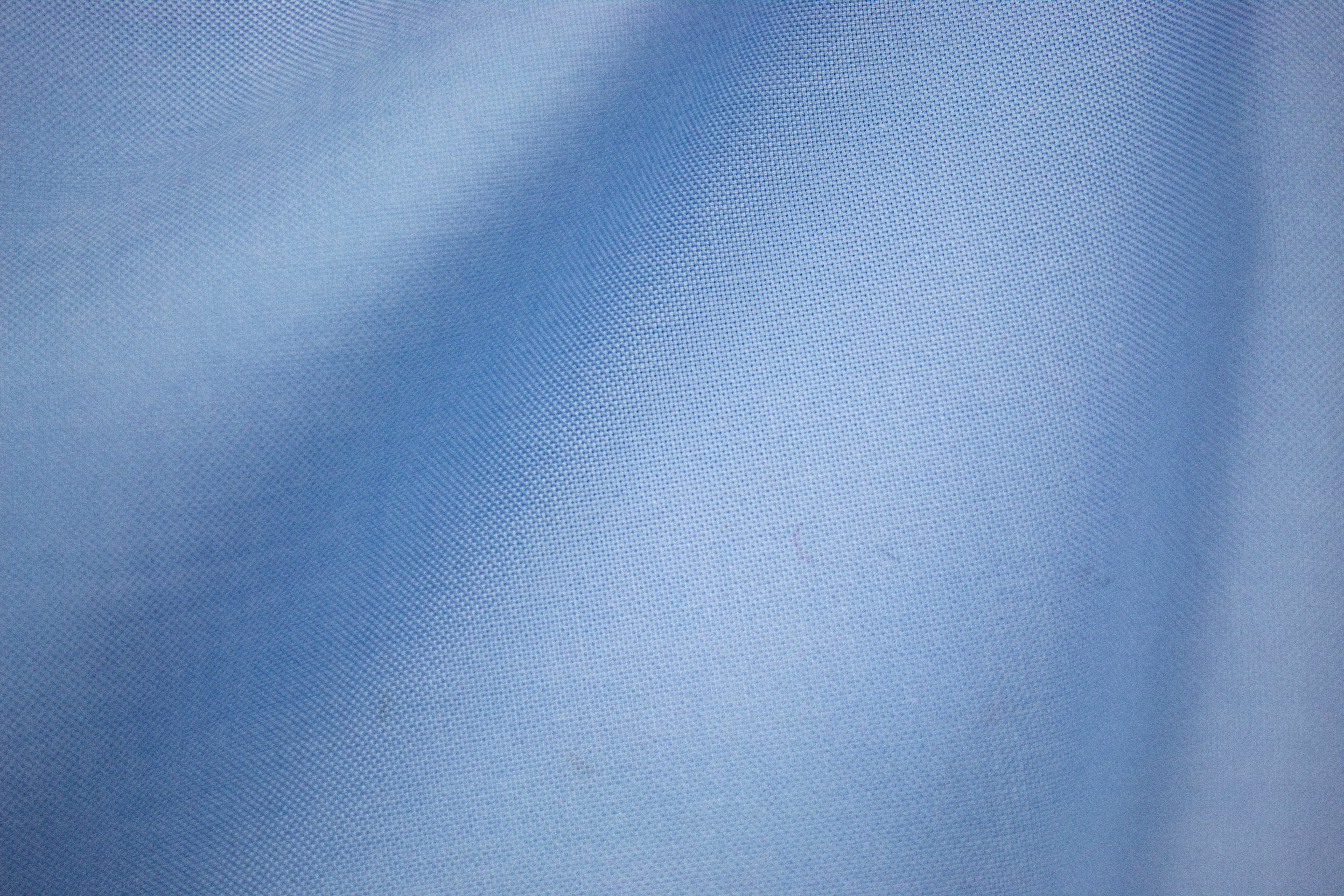 Poplin
The Poplin weave is beloved by shirt makers all around the globe for its crisp appearance, minimal texture, and sharp patterns. Much more matte than a Twill and less visible texture than an Oxford. A high number of yarns of the same size are tightly woven crosswise, creating a dense, yet light to medium weight fabric. The compact nature of the weave leads to an ultimate flatness meaning patterns and colours show beautifully in vivid detail on these shirts.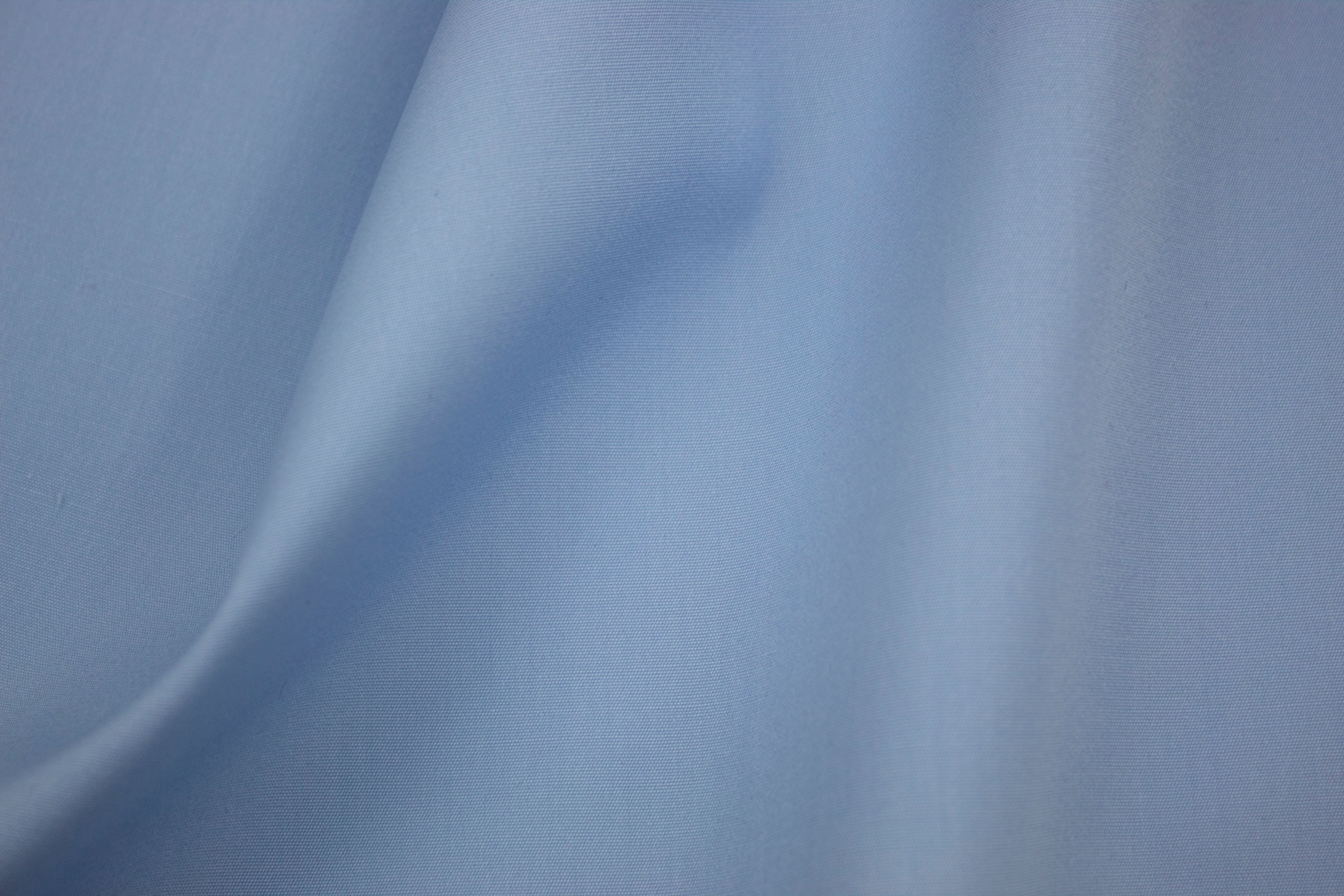 Zephir Poplin
The secret of looking sharp in warmer climates is to choose a fabric that breathes and drapes well. Much lighter and finer than a traditional Poplin, Zephir Poplin is a loosely woven fabric made from carefully selected cotton fibers that are extra-long and thin. The result is a fabric with a silky lightweight touch that lets the air circulate keeping you cool and comfortable. It has a similar weight but a more matte feel than Batiste, this weave leans a little more towards business and smart casual.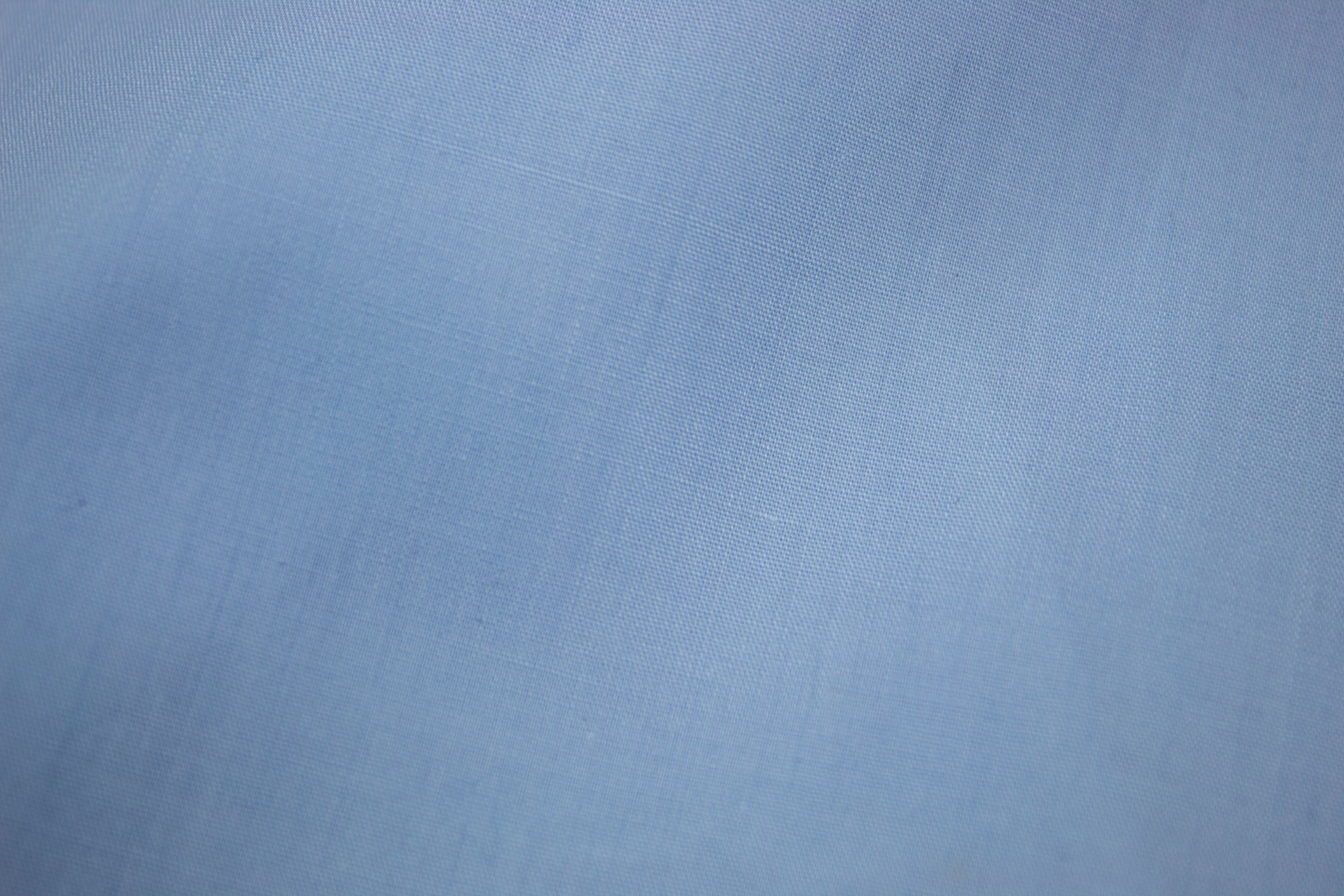 Dobby
A Dobby is one type of weave that can vary to the extreme, similar to a jacquard. Some can be made as fine as a poplin while others carry the characteristics of an oxford or twill in a slightly heavier feel. This happens when there is a pattern or weaving created over the top of the weave. This allows us to create some fabulous textures that would otherwise be impossible. Often you can find this combined with a Pique or Pinpoint texture.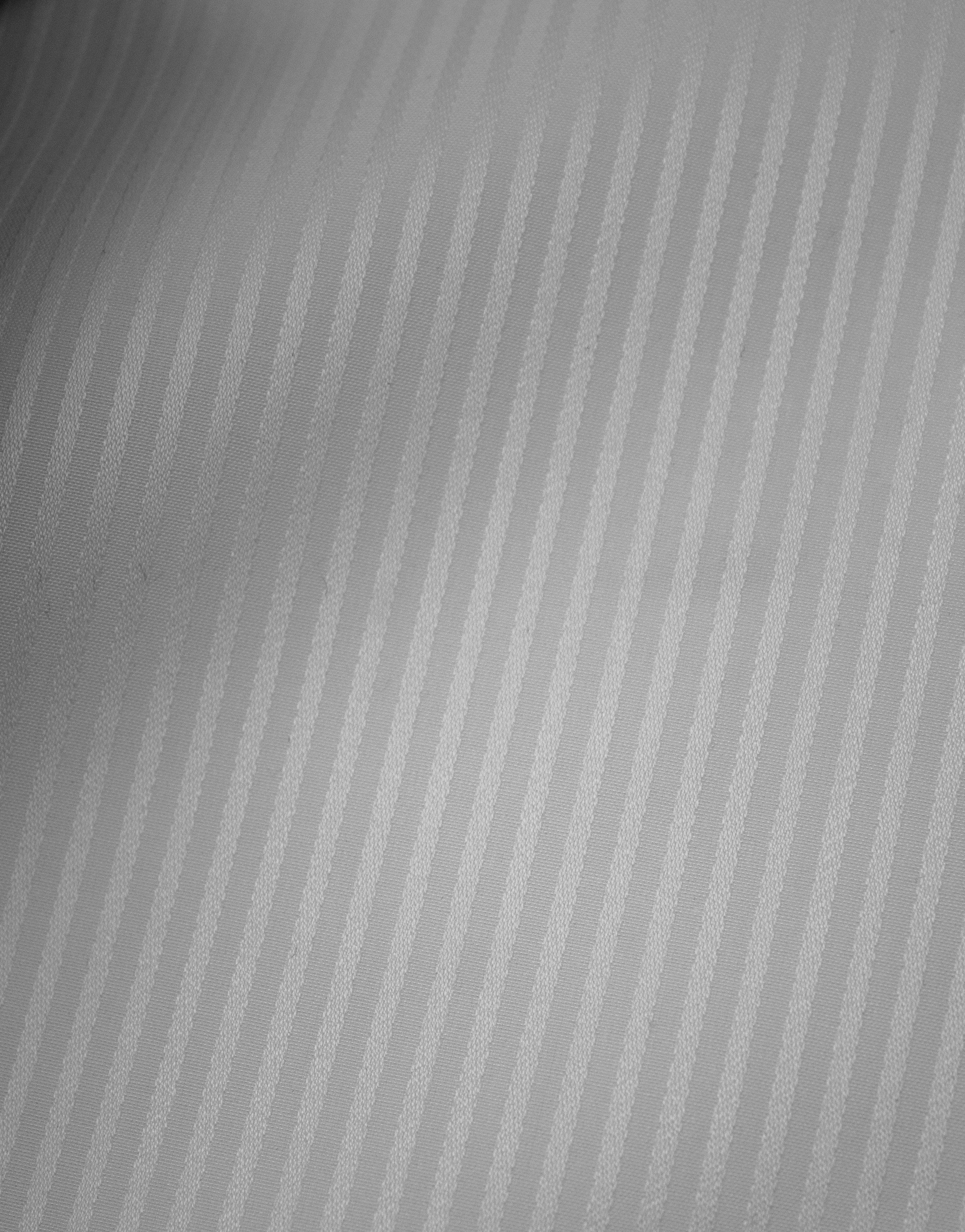 Corduroy
A super soft fine corduroy with beautiful velvety texture. We call it a needle cord. The finer needle cord adds just the right amount of depth to the fabric. From far away the ribs aren't visible at all, but the closer you get the more they become. In bold colours and bolder prints these cords are ideal for the winter months out on the slopes or under a heavier wool suit. If you like these you might also be interested in our range of Brushed Cottons each winter season, similarly they give a fabulous warmth.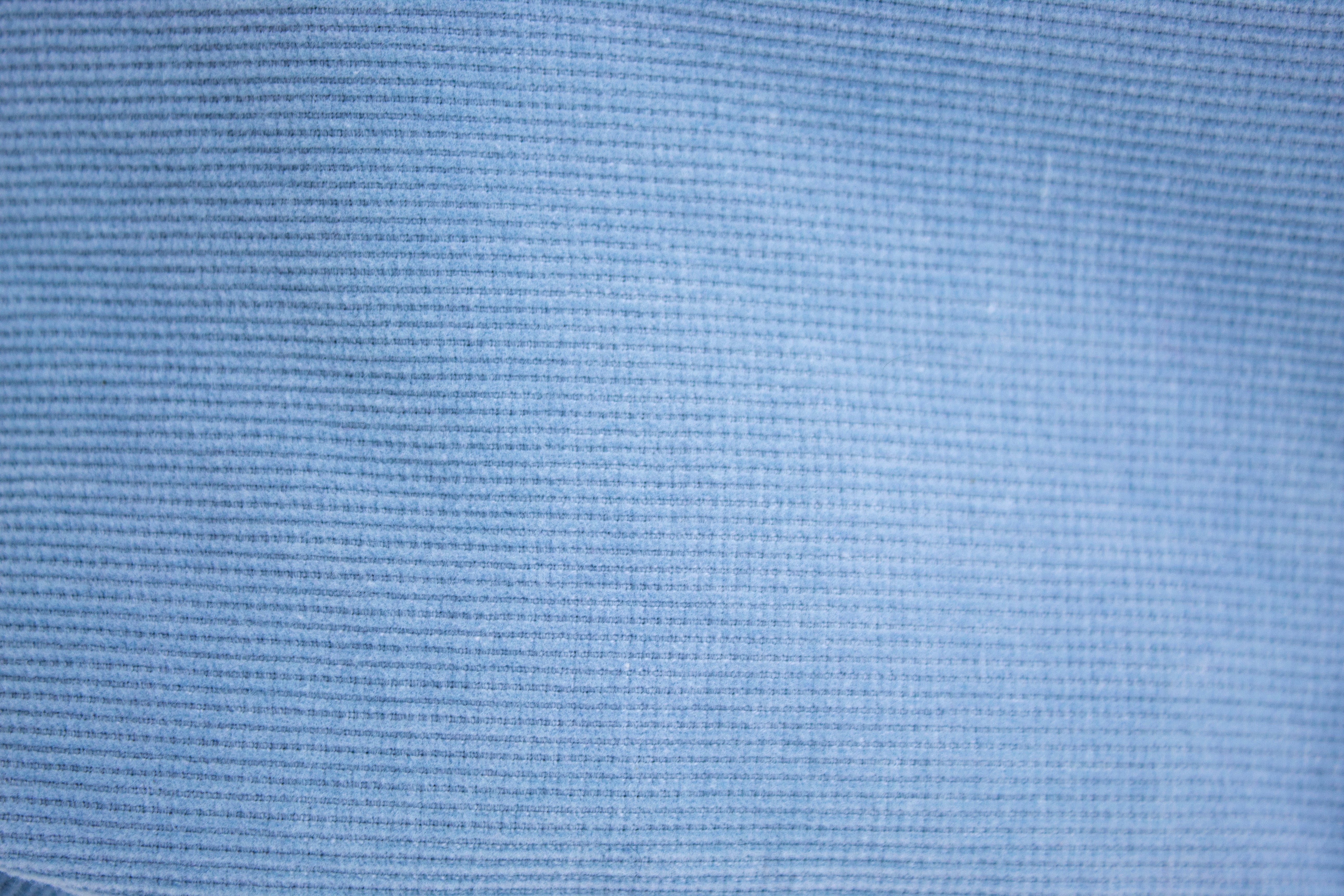 Cotton and Linen Blend
There is not a situation and nowhere you cannot wear a cotton and linen blend. It has a beautiful texture that's refined enough to be dressed up, yet funky enough to be worn casually at the beach. While the cotton fibers provide the fabric with a soft feel, the linen brings in the airiness and adds a subtle variation effect to the shirt. Our cotton and linen shirts are the ideal business wear and a must-have for summer and we produce a slightly heavier version of our cotton linen blends for the autumn season. Additionally we produce this in a number of weaves: Twill, Oxford, and a similar weave to Poplin however with a much lighter weight.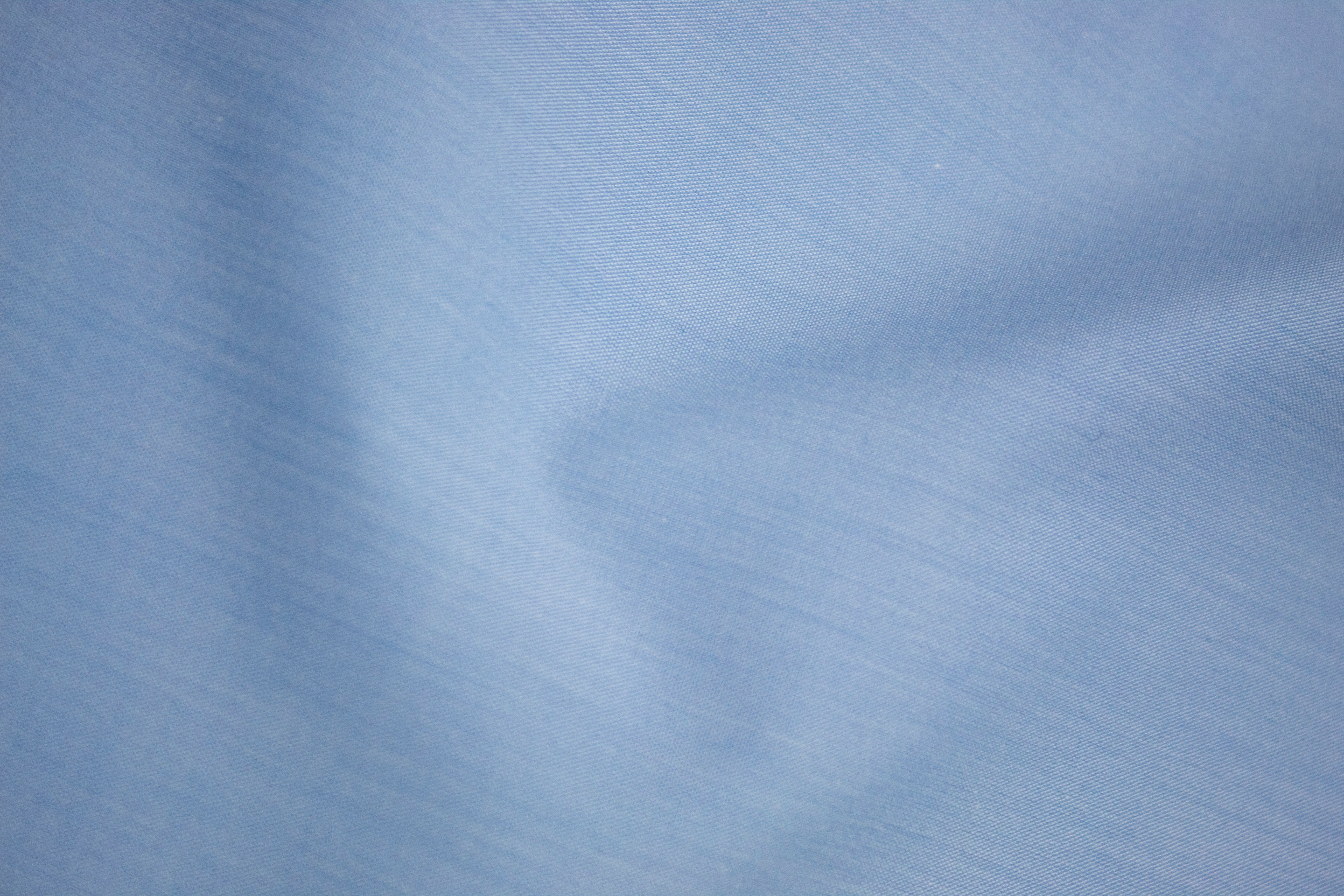 End on End
Lightweight and silky smooth. Striking just the right balance between a luxurious hand feel and incredible performance. A sharp end-on-end is a great addition to any wardrobe, as it reads like a solid from a distance like a Poplin, but the visual texture comes out in the colour the closer you get similar to a linen but not as prone to wrinkling. Crisply ironed it's a bold addition to the boardroom or left a little loved with a pair of jeans for any night out.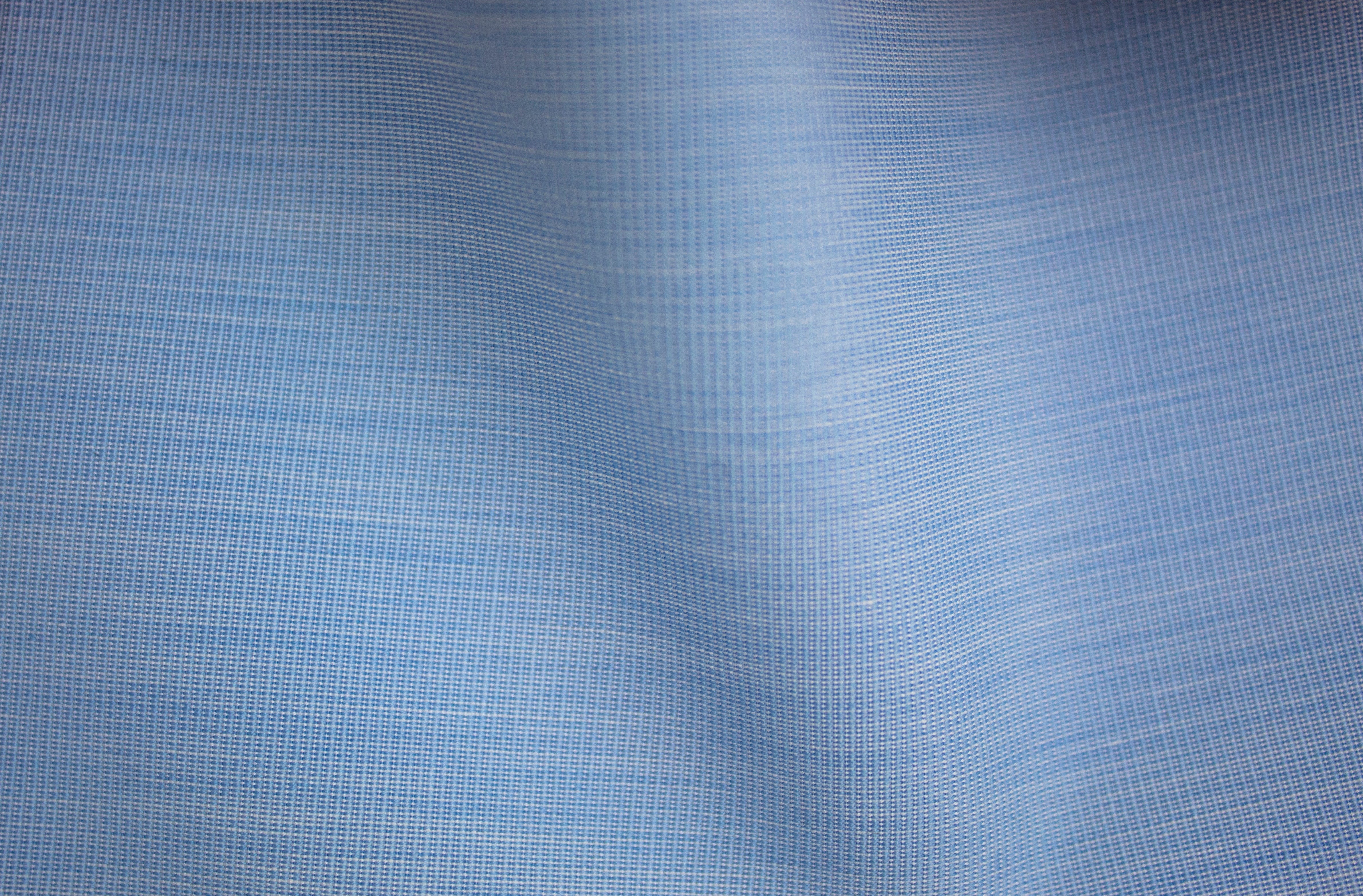 Brushed cotton
The softest shirt you'll ever own. Fabulously warm and cosy for the winter months. This extremely durable cotton feels just like cashmere this is done by a shaving being some of the fabric after its woven, but can be washed and worn as any normal cotton shirt. If you would believe it these shirts get even softer as they age. We work very closely with mills in Como to achieve these marvelous weaves and warmest shirts. If you enjoy the warmth of the shirts you might also be interested in our range of needle Corduroy shirts in plan colours and some very bold prints.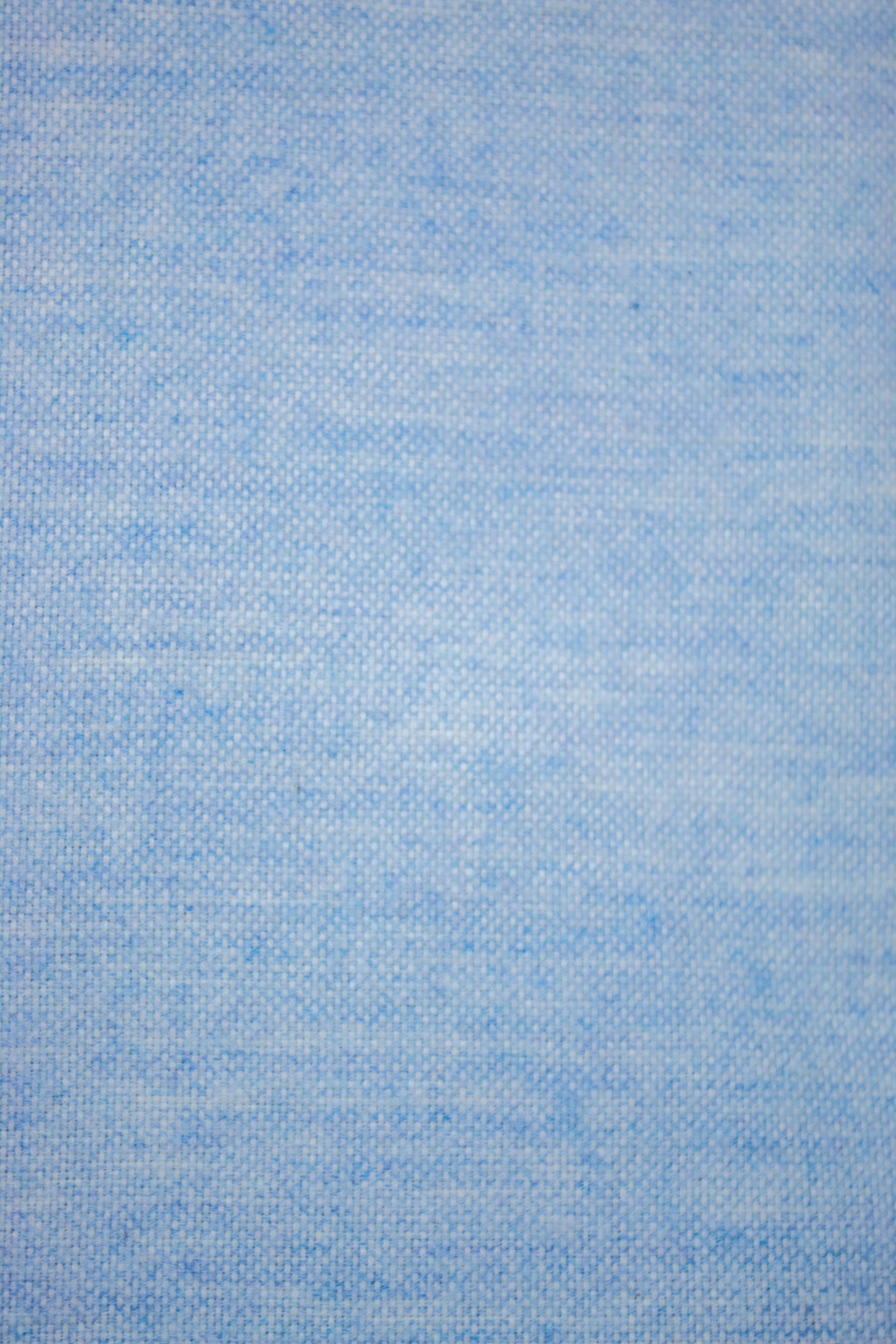 Denim
The Denim Fabric has many faces and a plain weave. Unbuttoned and a little rumpled, it's the perfect casual shirt. This fabric works also well under an unreconstructed suit for a modern business look. To suit any style and occasion. Be aware to wash your denim shirts separately the first time to minimize the risk of the indigo bleeding into other garments.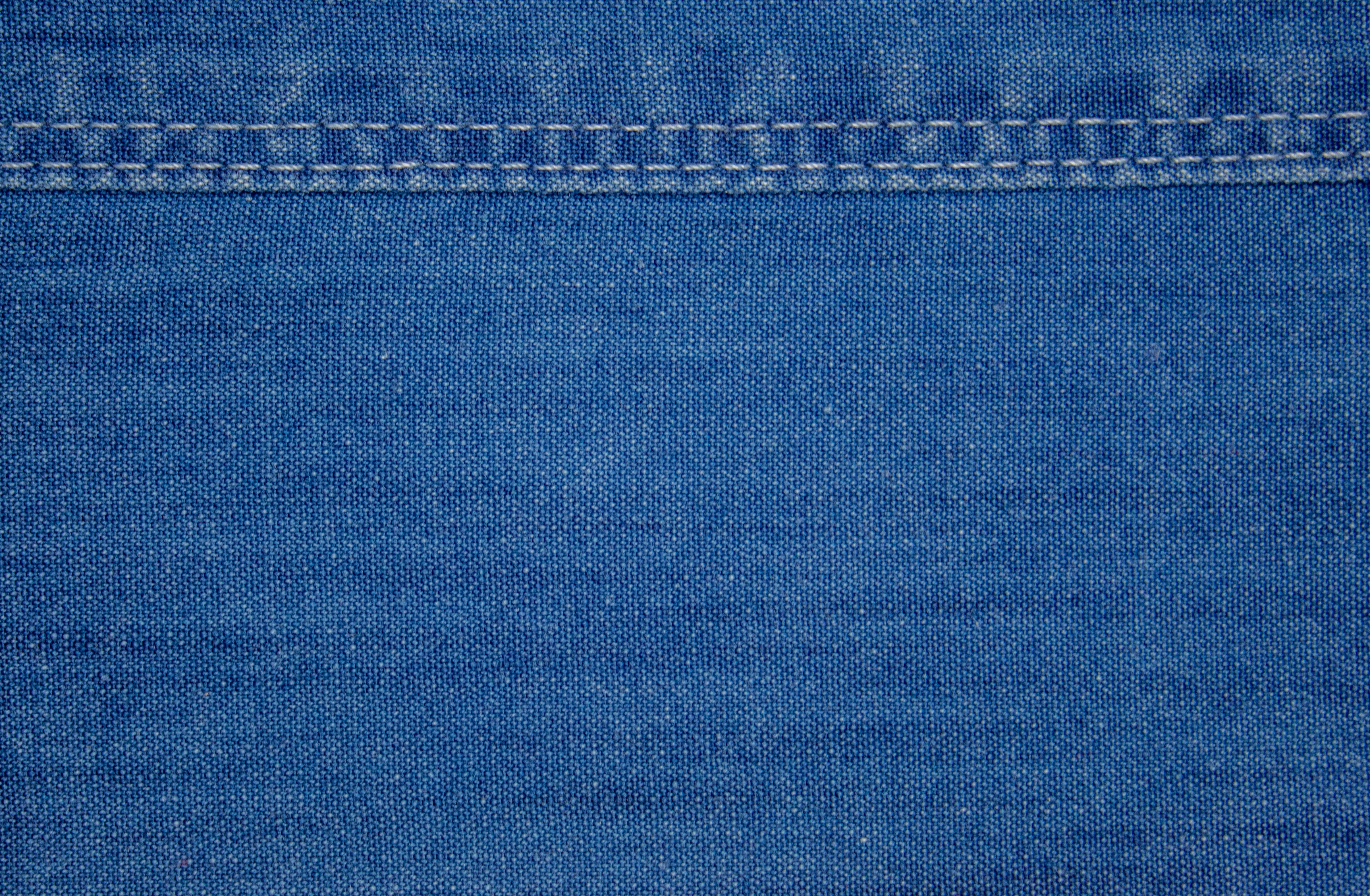 Linen
The Linen Fabric has a cool and crisp feel, ideal for any vacation or holiday trip. Linen is also one of the most durable and strongest natural fibers and the only one that grows naturally in Europe. This absorbing and breathable performance makes it ideal for hot climates. Compared to cotton, the linen fiber is thicker with a more prominent texture. Our version is softly washed to be comfortable on the first wearing. However, after a while it will gain a personal patina as it grows softer with every wash. We pay special attention to the dyeing process to ensure that the colour's natural movement over time transforms into a new but continuously beautiful shade. For a smarter casual look try our range of Cotton Linen Blends for the summer.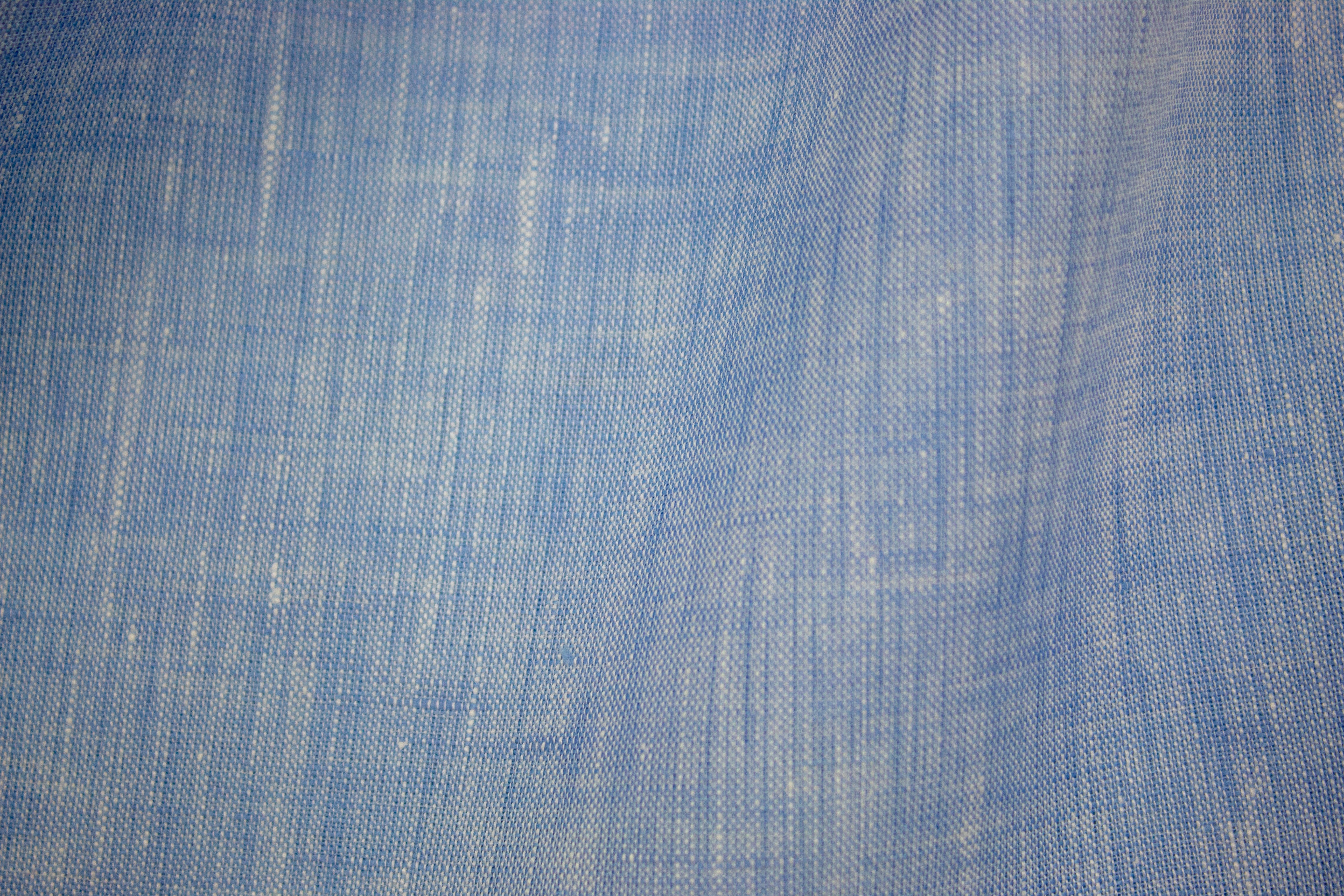 Batiste
Wearing our Batiste, a feather-light cotton fabric, is a conscious choice to stay cool through summer's hottest days. Incredibly soft and luxurious a must have for the summer. The incredible lightness and fine texture of a batiste shirt cannot be understated. You can find a similar weight but a more business ready look to this in our Zephir Poplins.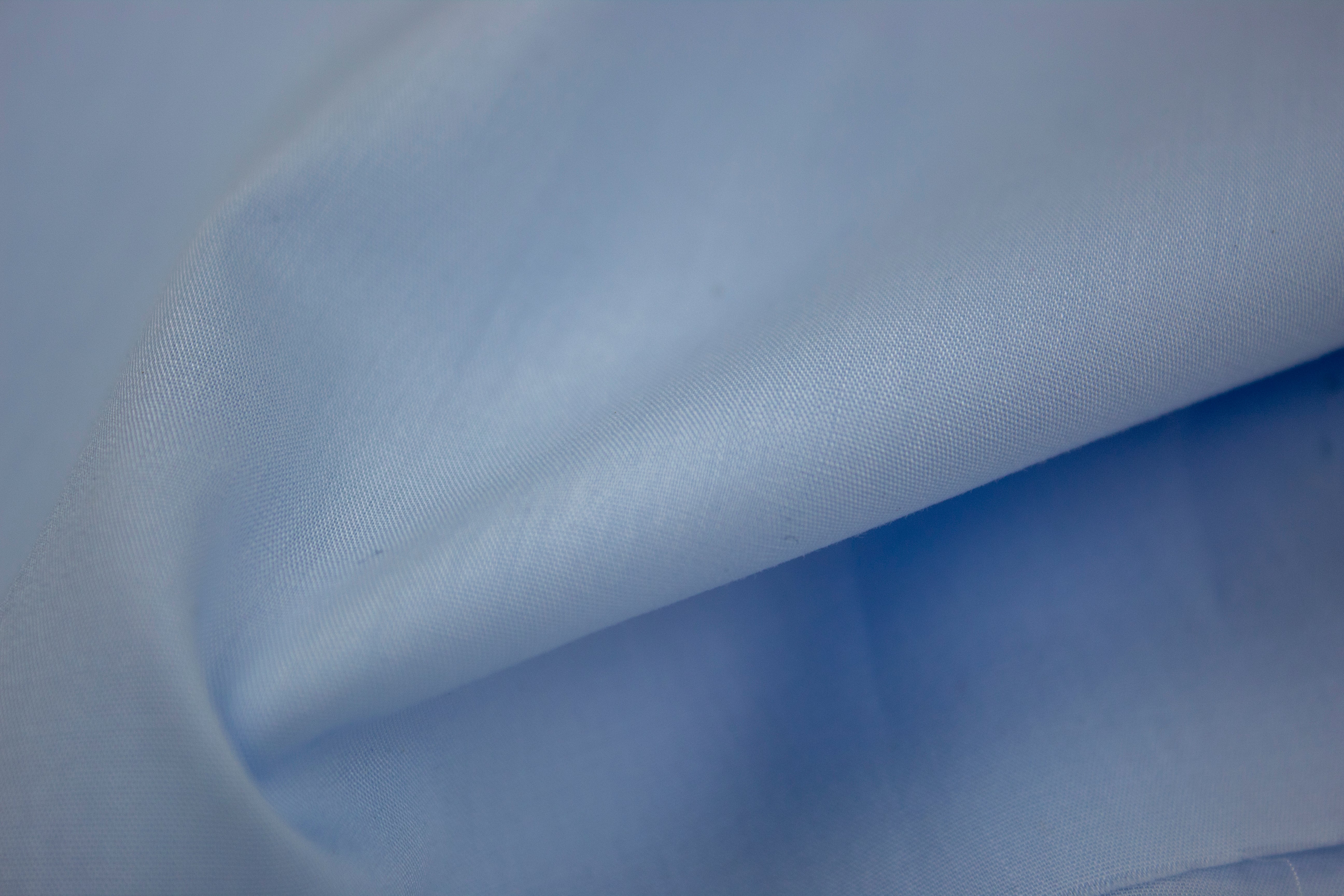 Seersucker
Its unique waved texture creates the perfect fabric for warmer months, in which these shirts keep you cool promoting airflow around the skin and providing you with an airy and soft feel. Try to match the shirt with either a pair of chinos or swimming trunks and the perfect summer outfit is complete. It is a simple way to stay cool and classy. A classic alternative to Linen Or Airtex during the summer months.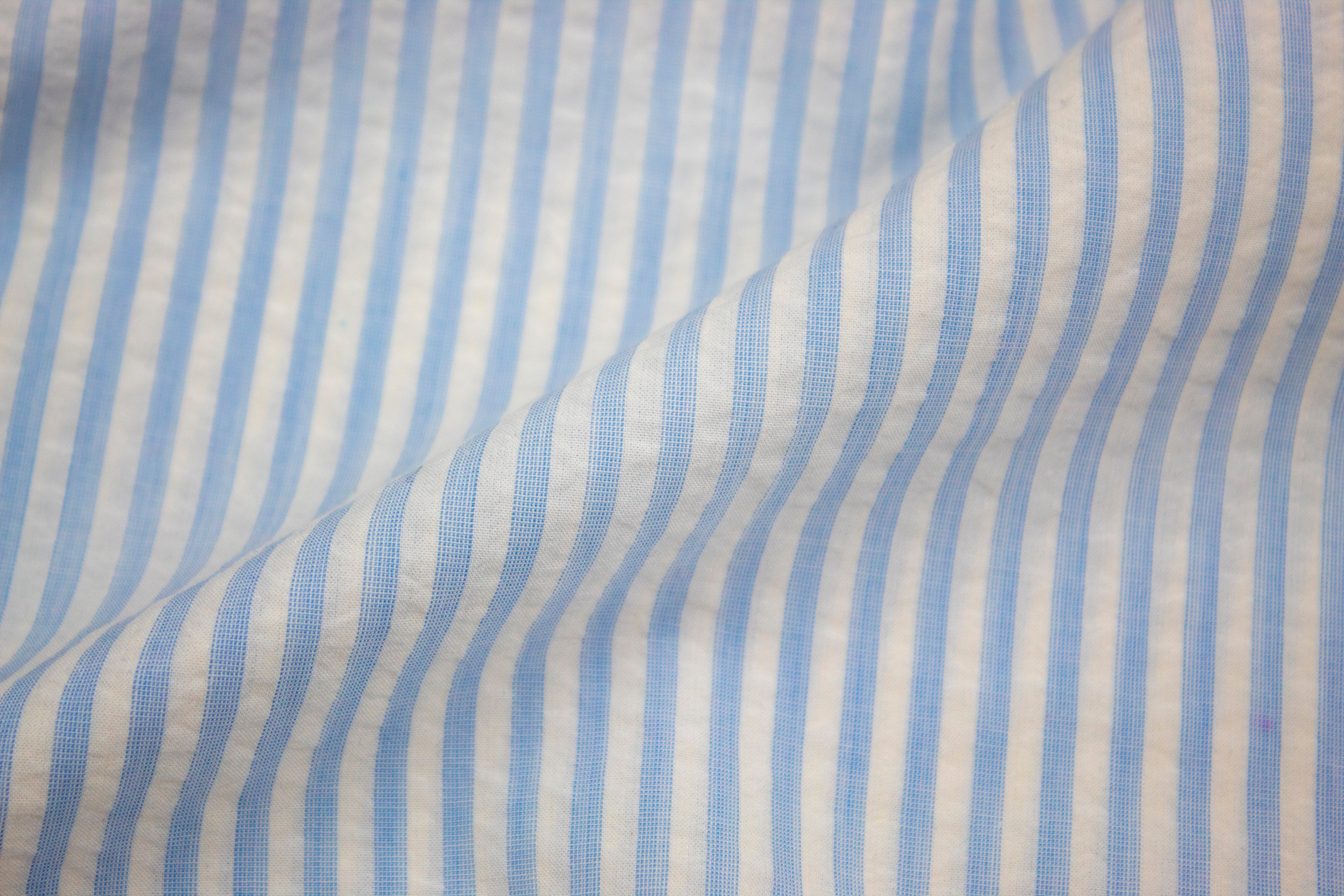 Airtex
Light weight, breathable fabric – breathable for the fact that essentially, it's full of tiny holes. It's also very strong, very versatile. Originally designed as a sportswear fabric, it is now finding its home in the rest of men's fashion. Our white or light blue airtex fits right in under a suit jacket or worn untucked with jeans on a summer night out. A new and interesting alternative to Linen or Seersucker in the summer months.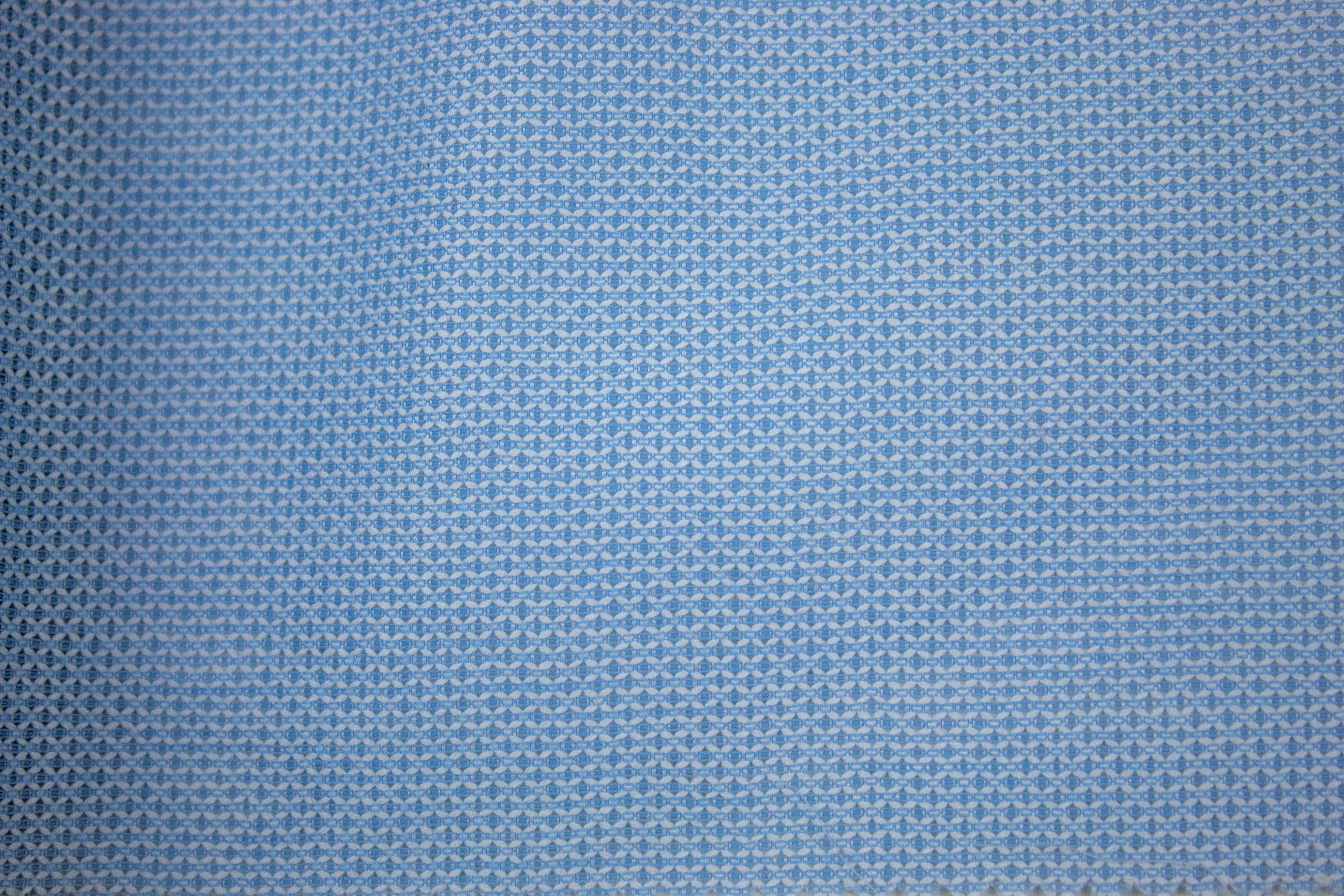 Royal Twill
Like our classic Twill, the royal twill drapes beautifully and is wonderfully durable. Yet this fabric holds a bolder diagonal stripe and a more textured appearance at a close distance. A fantastic formal shirt with a little more brilliance or one of our more muted versions worn perfectly well for more casual occasions. If you are interested in this type of luxurious weave you might also enjoy our Royal Oxford or Royal Panama.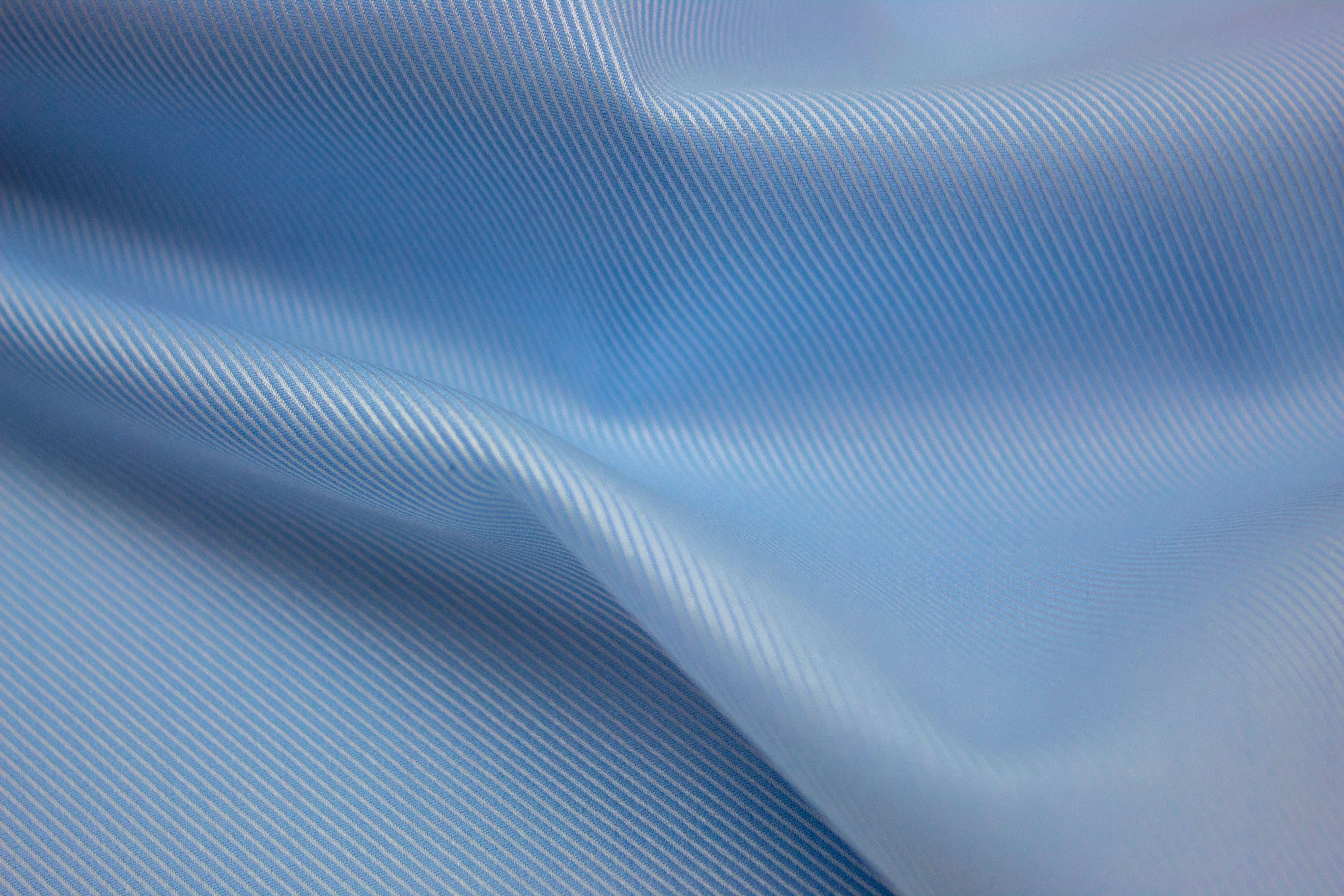 Panama
A classic and unique weave for the bold. A one of a kind styling, perfect under a darker suit to really let the texture of the shirt shine through. A panama bears a bold and highly pronounced weave similar in pattern to an Oxford but much more visually pronounced. WE also occasionally produce something we call a Royal Panama that carries a bit more lustre and a finer feel. Additionally in our range of "royal" weaves are the Royal Twill, and Royal Oxford.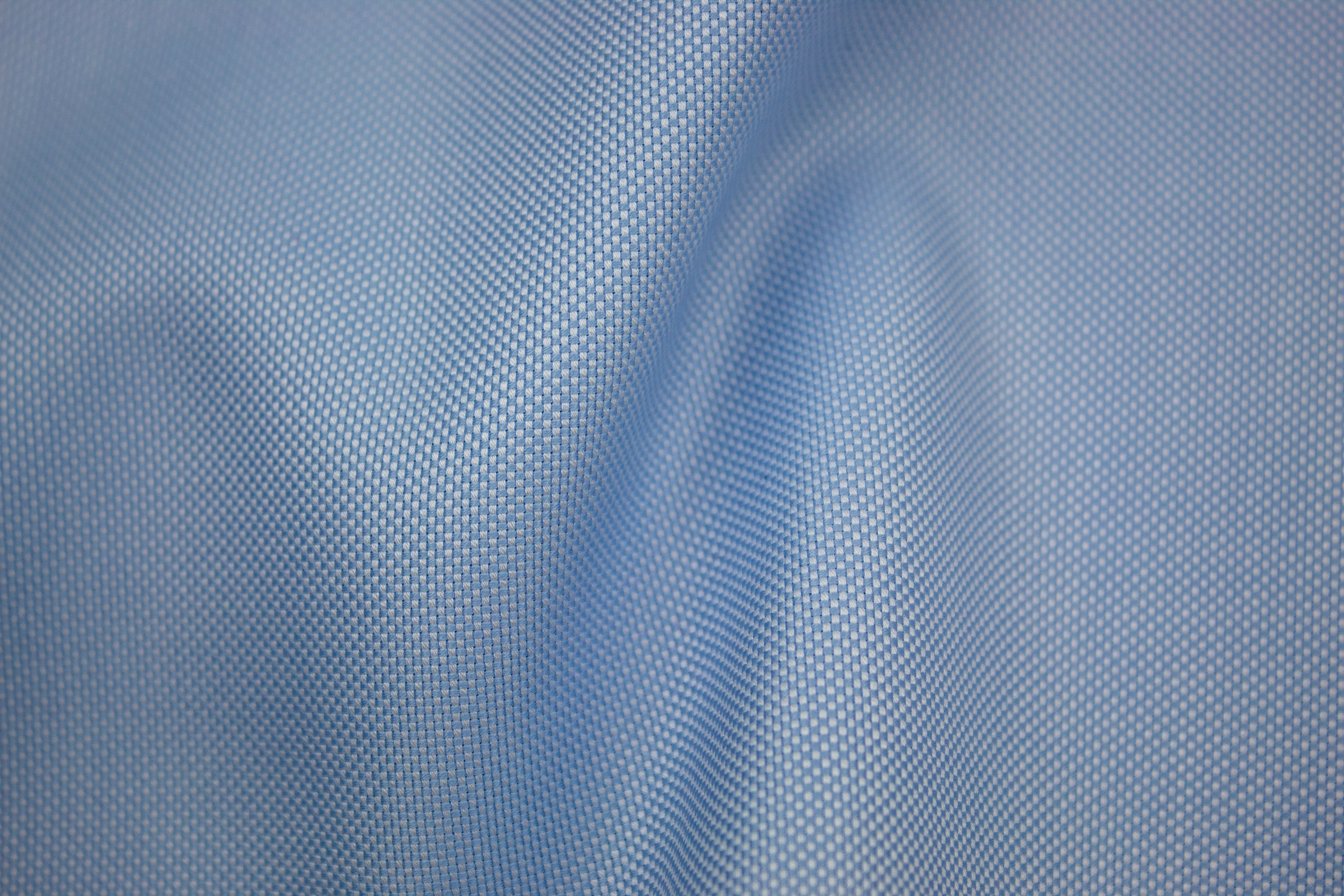 Jersey
All the comfort of your favourite T-shirt with all the class and style of our more formal shirts. Perfect for a more relaxed lunch meeting with a pair of chinos and a blazer, or worn untucked with a pair of jeans or shorts on Sundays.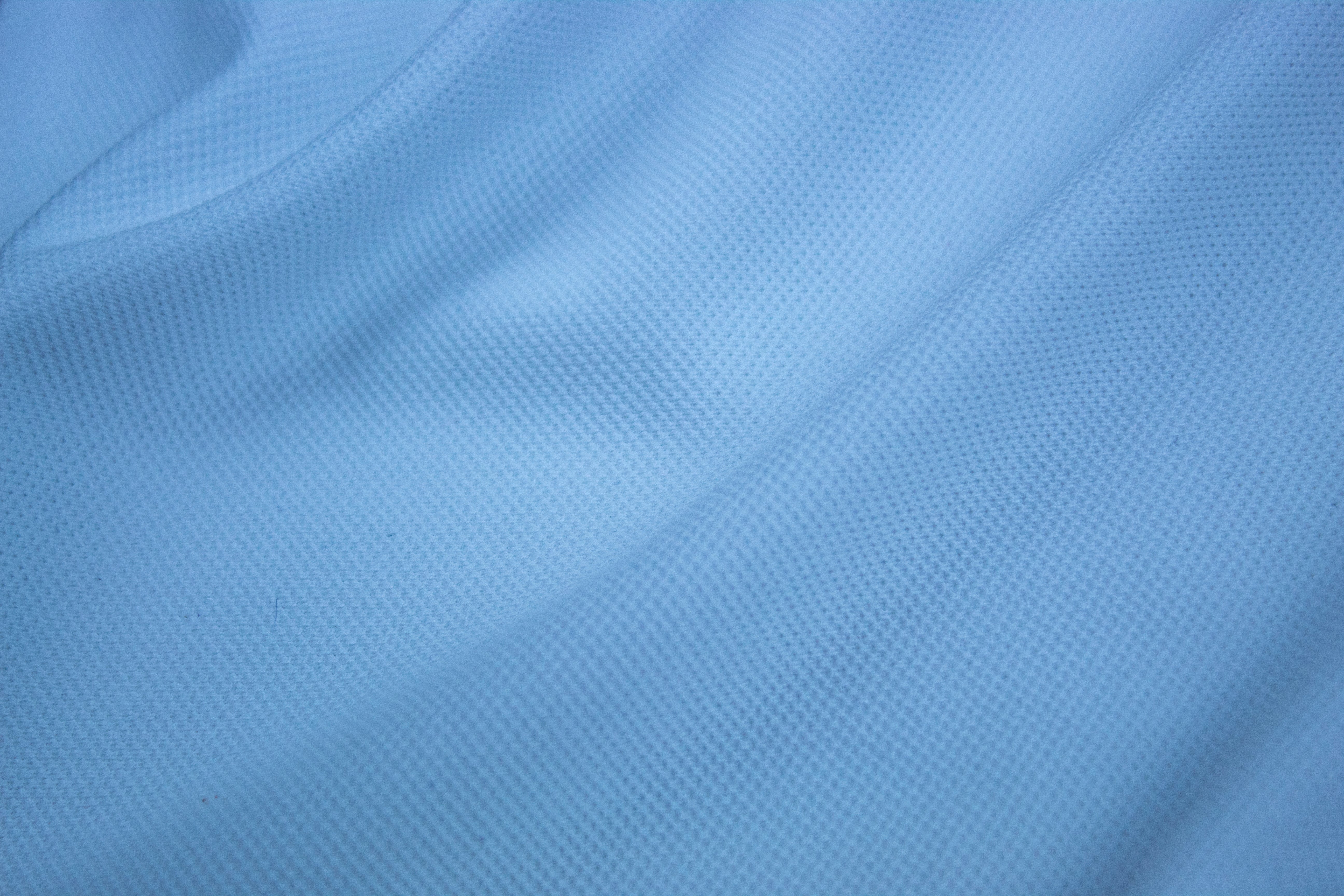 Pique
A special weave with and incredible amount of variations and subtle differences that lead to each type becoming something utterly unique. It's created by using two warps instead of one, resulting in a myriad of differing textures from horizontal ribbing to diamonds and something more like a honeycomb. Often this is seen in combination with a Dobby weave or when very fine can almost look like a Pinpoint or Oxford from a distance.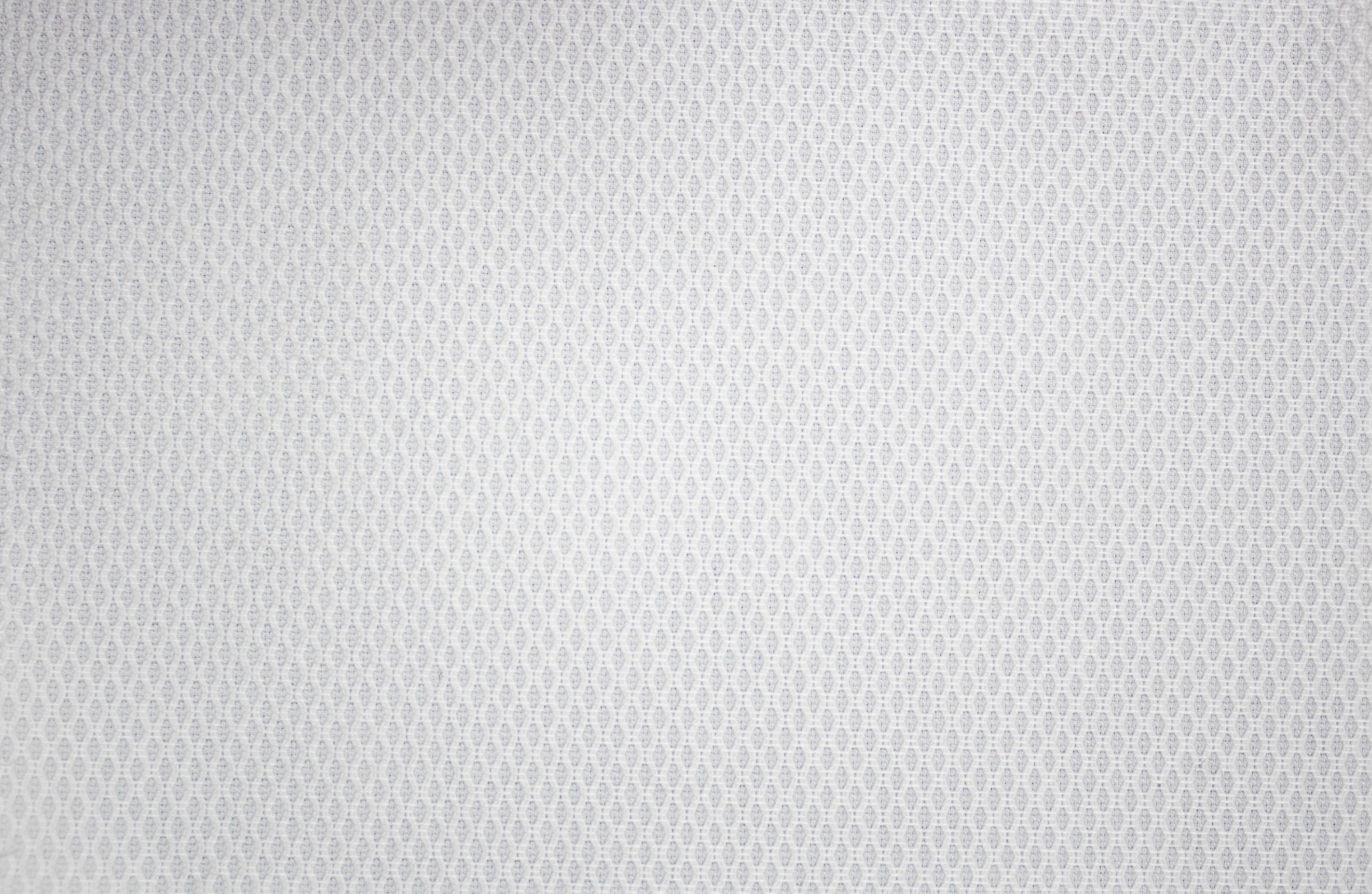 Chambray
Chambray is a relatively flat weave similar to that of a Poplin. Typically there are lighter threads woven into the fabric to give an inconsistent colouration similar to that of a Linen but more appropriate for a smart casual look.  This end result is similar in colouration to an End-on-End though usually the material will be thicker in a Chambray.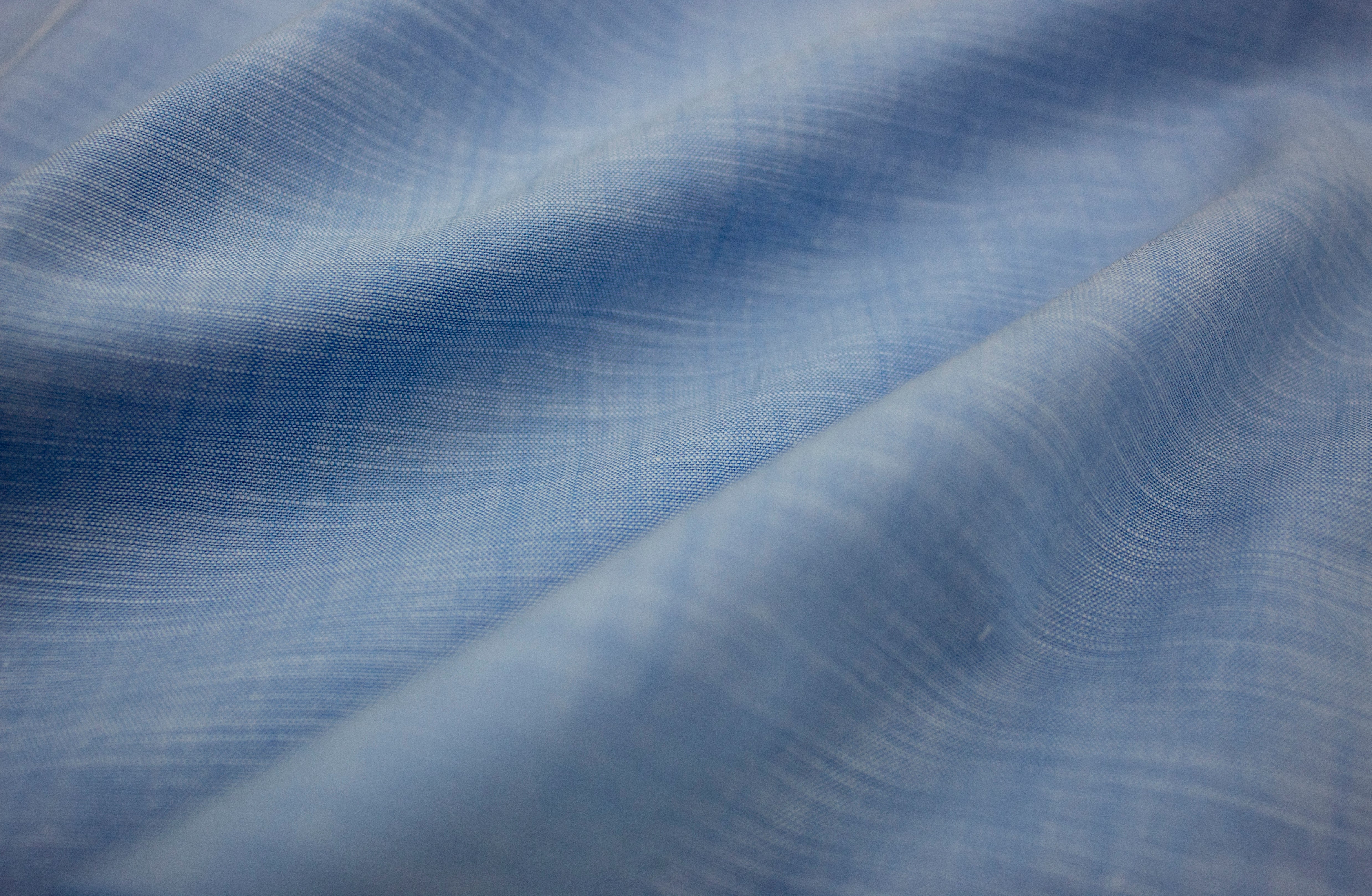 Royal Oxford
A variation on the traditional Oxford weave but more pronounced than a Pinpoint. The Royal weaves, as we call them are finer and more lustrous than the traditional weaves we do. We also make these finer varieties in Twill and Panama.